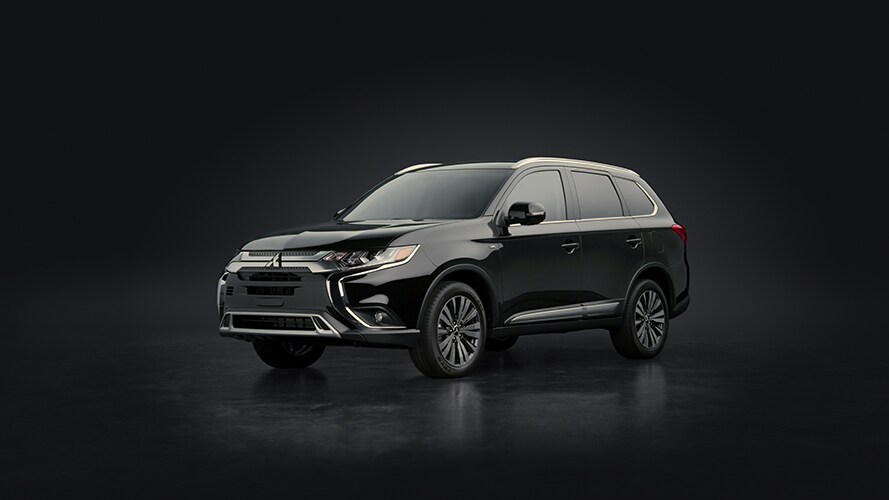 Where can we even begin with his smart and stylish family SUV? The 2020 Outlander comes loaded with some of the most convenient and luxurious options that Mitsubishi has to offer. Beginning with the exterior color choices, drivers can opt for the stunning Cosmic Blue Metallic, the mysterious Labrador Black Metallic, or the slick Alloy Silver Metallic, as well as others.
This vehicle offers serious comfort and versatility. It is designed and equipped for drives to work, family trips out of town, and of course, off-roading. No matter where you intend to take your Outlander, it can more than handle the ride. And with the all new power lumbar support for the driver and rear seat redesign, this vehicle is more roomy and comfortable than it has ever been.
But even more important than looks and comfort is safety, and this is where the Outlander really shines in its class. A pedestrian detection system along with forward collision mitigation, automatic high beams, and lane departure warnings all help to make sure that you and your family stay safe on all those adventures you are sure to be having.
None of this is even mentioning all of the tech upgrades and increased cargo options Outlander now offers. But one of the most impressive features of this SUV is the engine and fuel efficiently. The 2.4 liter MIVAC engine provides power while still keeping fuel consumption low, and the super all wheel control provides added traction and stability. And with a minimum towing capacity of 1500 lbs. you can also bring your favorite off-road accessory with you on the trip.
So if you want to take a closer look at the 2020 Mitsubishi Outlander, stop in and see us at Island Mitsubishi. You will find us at 1449 Hylan Blvd in Staten Island, NY 10306. We look forward to seeing you soon!