If you are in the market for a great crossover SUV, you may want to look at the 2020 Mitsubishi Outlander. The 2020 PHEV Outlander received a Kelley Blue Book Award as a top ten choice for best plug-in electric vehicles under $40,000. This award represents continuing excellence on the part of Mitsubishi, as the 2019 PHEV Outlander was awarded Kelley's Best Midsize Crossover for the cost of ownership over a 5-year period.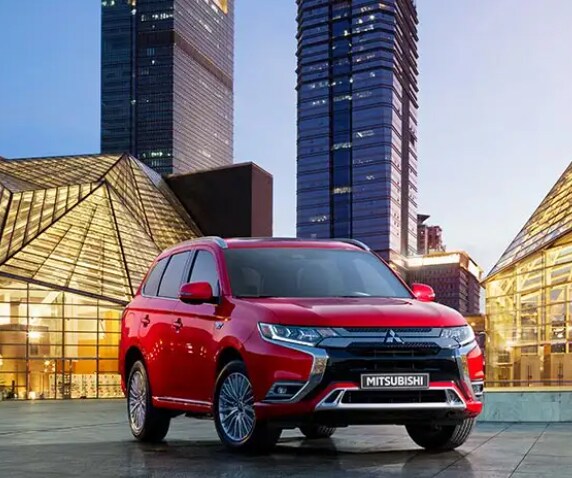 Details on the 2020 PHEV Outlander
There's a lot to love on the 2020 PHEV Outlander. The Outlander comes with three different driving modes. This allows the driver to switch back and forth as needed depending on the trip, and the needs of the car. If the driver wants the car to travel with no emissions, the EV mode can be used, and the car will run on its stored power. If you need more power, you can switch to the Series Hybrid drive or Parallel Drive features to use the gas engine. This is especially convenient for those long trips on the weekends when you'll need extra power to get around, but you want to drive using as little gas as possible.
The 2020 PHEV Outlander has several other features you'll want to try out. The SUV is covered by the 100,000-mile powertrain warranty, which is standard on Mitsubishi's. The PHEV Outlander also comes with great safety features such as forward collision detection, blind-spot warning, rear cross-traffic alerts, and lane departure warnings. All of these safety features are essential for families looking to drive a car that is as safe as possible.
Other great features of the Outlander include heated seats in the front, which is perfect for those frosty New York mornings. The cabin has a huge cargo area for luggage, camping gear, or sports equipment. When you add it all up, the Mitsubishi PHEV Outlander is a great deal.
When you're ready to buy your next Mitsubishi, we hope you'll think about buying from us. Come on in and see us at 1449 Hylan Boulevard, Staten Island, New York, 10306. You can also call us at 718.667.1920.