Mitsubishi Motors recognizes the efforts and responsibilities of the United States Armed Forces (the military forces of the United States of America): Army, Space Force, Air Force, Marine Corps, Coast Guard, and the Navy.
To say thank you for your fearless endeavors, Mitsubishi is offering up to $750 Military Rebate through different dealerships.
Contact or see our dealership to know if you are qualified for all or part of the Military Pricing Program: $500 Rebate plus $250 Rebate.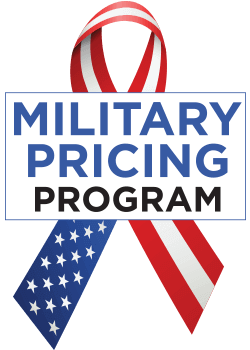 ​
Details are stated below.
$500 Rebate
This is a $500 Military Rebate restricted to some hand-picked Mitsubishi models. Further details on this rebate are available at Island Mitsubishi, your trusted participating dealership.
This offer is valid from 2nd July 2019 (07/02/2019) through 31st March 2020 (03/31/2020). Restrictions and rules are applicable.
$250 Rebate
If you qualify for the Mitsubishi $500 Military Rebate, Ally Financial tops that up with 50% of the rebate amount as a Down Payment Assistance (DPA) for purchase orders. For SmartLease contracts, Ally Financial tops the $500 Military Rebate amount with 50% of the rebate amount as an Ally SmartLease Capitalized Cost Reduction Allowance (CCRA).
The purchase term is restricted to 72 months ONLY and Lease term is restricted to 60 months ONLY.
Contract Term: Must also be signed within the same time period as the $500 Military Rebate (2nd July 2019 through 31st March 2020).
Financing: Available with all financing methods but unavailable with financing that includes a balloon payment.
Offer Term: The $250 Rebate cannot be combined with another Ally offer and it is not available under the Ally Buyers Choice Program.
For additional details and/or to drive your ambition at Staten Island via Island Mitsubishi on 1449 Hylan Blvd, Staten Island, NY 10306 or call 718-667-1920 to redeem your $750 Military Rebate before the end of this quarter. A test drive is available.