The Eclipse underwent something of a rebranding starting in 2018, and Mitsubishi has continued to build on the new Eclipse Cross with the 2019 model. Now the iconic vehicle has become a sturdy and spacious hatchback SUV that maintains its comfortable and compact body. Though it may seem like a complicated set of changes from the Eclipse of old, rest assured that each one is simple—and for the better.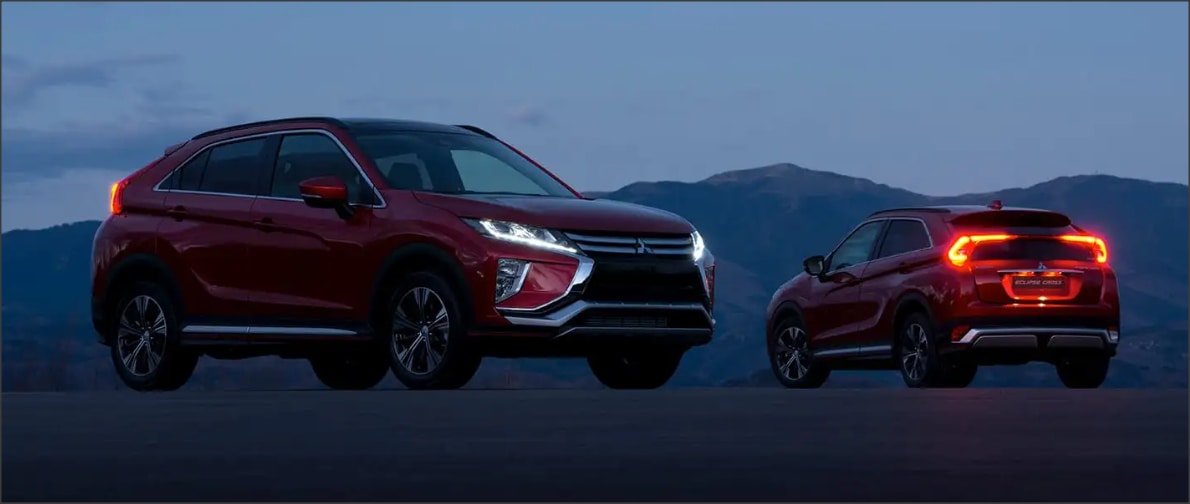 ?
First, let's talk about space. The 2019 Cross Eclipse can comfortably seat five, making it perfect for couples as well as small families. The cab is proportioned to better meet the needs of each seat's position: front seats enjoy greater headspace while the back seats boast more legroom. The maximum cargo space measures in at a whopping 48 cubic feet.
While space is an important aspect of any SUV, fuel economy is just as vital. The 2019 Cross Eclipse comes with a turbocharged engine for greater acceleration and stronger towing. It also has an estimated 29 mpg for highway driving and 26 mpg for city driving, standout statistics for similarly sized vehicles.
The collection of safety features in the 2019 Cross Eclipse focuses on improving your driving habits. The centerpiece is the Multi-view Camera System, providing you unique views of the area surrounding your car on the dash-mounted touchscreen. Other features include automatic Adaptive Cruise Control, Blind Spot Warning and Lane Change Assist, both of which utilize a small display in your side mirrors, Lane Departure Warning, Auto High Beam Headlights, Rear Cross Traffic Alert, and Forward Collision Mitigation. The body of the car itself is designed with maximum safety in mind, utilizing strategically placed reinforced supports and crumple zones to reduce the damage done in a crash.
Island Mitsubishi is here to answer all your questions about the fantastic 2019 Mitsubishi Eclipse Cross. Visit us at 1449 Hyland Blvd in Staten Island, New York, or call us at 718-667-1920 for more information.