There are a lot of businesses and companies that simply prefer to stay right where they are. They don't want to shake things up, nor do they want to rock the boat. So they simply just stay stagnant. But the Mitsubishi brand knows that just standing still means that you are never moving forward, and for this company that is not an option. That is one of the many reasons Island Mitsubishi is proud to be part of their family.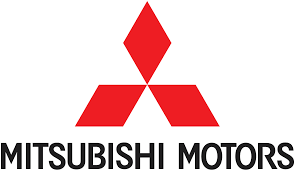 What brings this up is the fact that Mitsubishi was recently named the third most improved brand in all of America, according to a BrandIndex study published a short time ago. The automotive maker outlasted an astonishing 1751 other brands in this report.
While the sheer overwhelming numbers might seem hard to believe at first, when you consider the fact that Mitsubishi has increased its sales totals for six straight years and will be making it seven straight once this year comes to a close, it really isn't very difficult to see why they would have such a strong and impactful impression on consumers across all spectrums. This fact that Mitsubishi continues to make improvements and adjustments in the way that it does business proves that positive word of mouth leads to positive results.
So come and see for yourself what has people so impressed with what it is that Mitsubishi is doing and find out why more and more drivers are giving us a first or second chance. Island Mitsubishi is proud to be part of this brand and you can find us located at 1449 Hylan Blvd in Staten Island, NY 10306. If you prefer, you can also speak with us by phone if you have any questions about our inventory or services. Our number is 718-667-1920. Give us a call or stop by as soon as you can!