When it comes to affordability, few vehicles can compete with the Mitsubishi Mirage. This hatchback is priced right, appealing to buyers on a budget. If you're interested in what the affordable Mitsubishi Mirage has to offer, keep reading.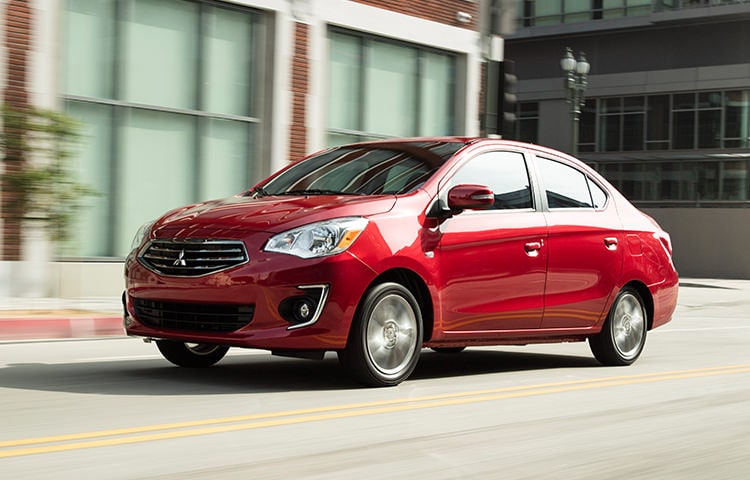 As far as sales are concerned, the Mitsubishi Mirage is doing better than ever. The vehicle's sales are up 28.4 percent since September 2018. Many believe the Mirage is attracting attention because of its low price tag and appealing standard features.
"I think there's an affordability story," said Tyson Jominy of J.D. Power to The Drive. "Many automakers have discontinued models at the lower end of their portfolio. This creates more opportunities for a company like Mitsubishi to succeed," he added in the article.
The Mitsubishi Mirage starts at only $13,795. This standard trim comes with cruise control, Bluetooth connectivity, and air conditioning. For the buyer on a budget, these features are more than enough. The Mirage also comes with a 10-year powertrain warranty and a five-year bumper-to-bumper warranty.
If you're interested in fuel efficiency, know that the Mitsubishi Mirage can earn as much as 36 mpg in the city, 43 mpg on the highway, and 39 mpg combined. The Mirage is a non-hybrid small car, but these numbers are still impressive. If you want to reduce your trips to the pump and save money on gas, consider what the Mitsubishi Mirage has to offer.
If you've been eyeing the Mitsubishi Mirage, now is your time to get behind the wheel of this hatchback. Check out the affordable Mirage at Island Mitsubishi! Our new and pre-owned Mitsubishi dealership is located at 1449 Hylan Boulevard in Staten Island, New York. We hope to see you here soon and can't wait to get you behind the wheel of the Mirage for a test drive!